SimFlying offers:
A fixed base Boeing 737NG-simulator with 210 degrees of view and controlloading;
ProSim737 software for a realistic flight model and plenty of failure simulations such as N-1. This software is also used in certified B737NG simulators;
Our instructor are real life airline pilots, most of them with a valid B737NG type rating. Additionally, we have a TRI available on request and at extra cost;
Extensive, recent (2023) experience with gradings of all sort of airlines, including: Ryanair, CityJet, SAS, FlyDubai;
Modern briefing room including fast Wi-Fi, a PC and printer with access to Lido and Jeppesen charts and free coffee/tea;
737 FCOM, FCTM, QRH and NNC.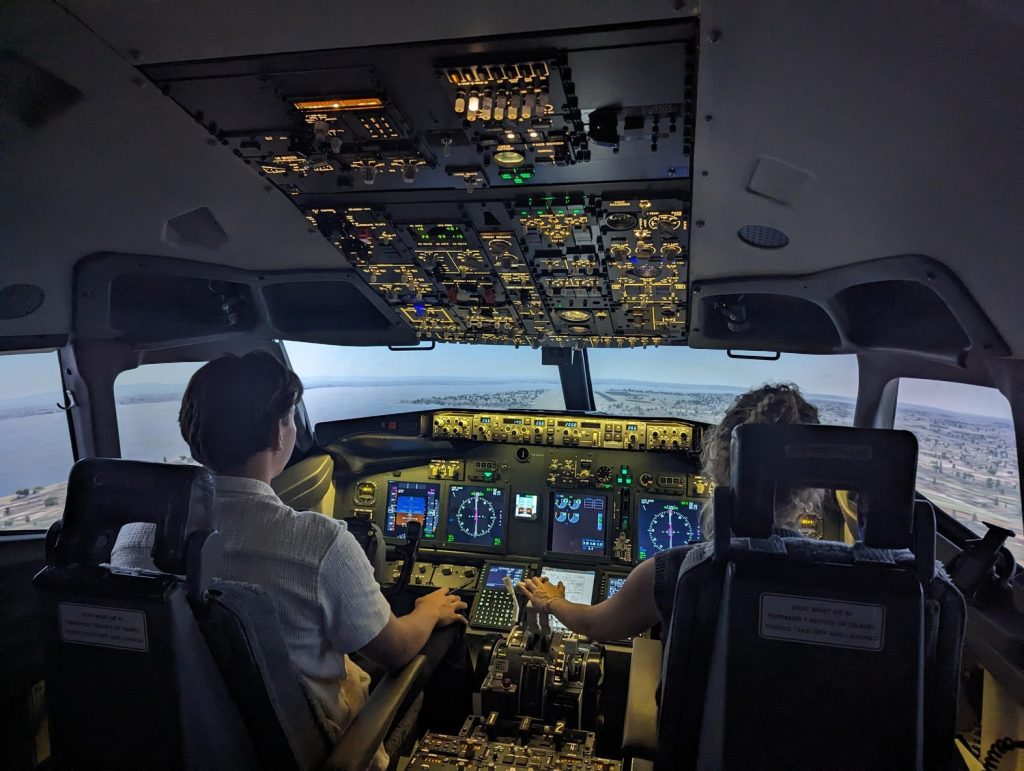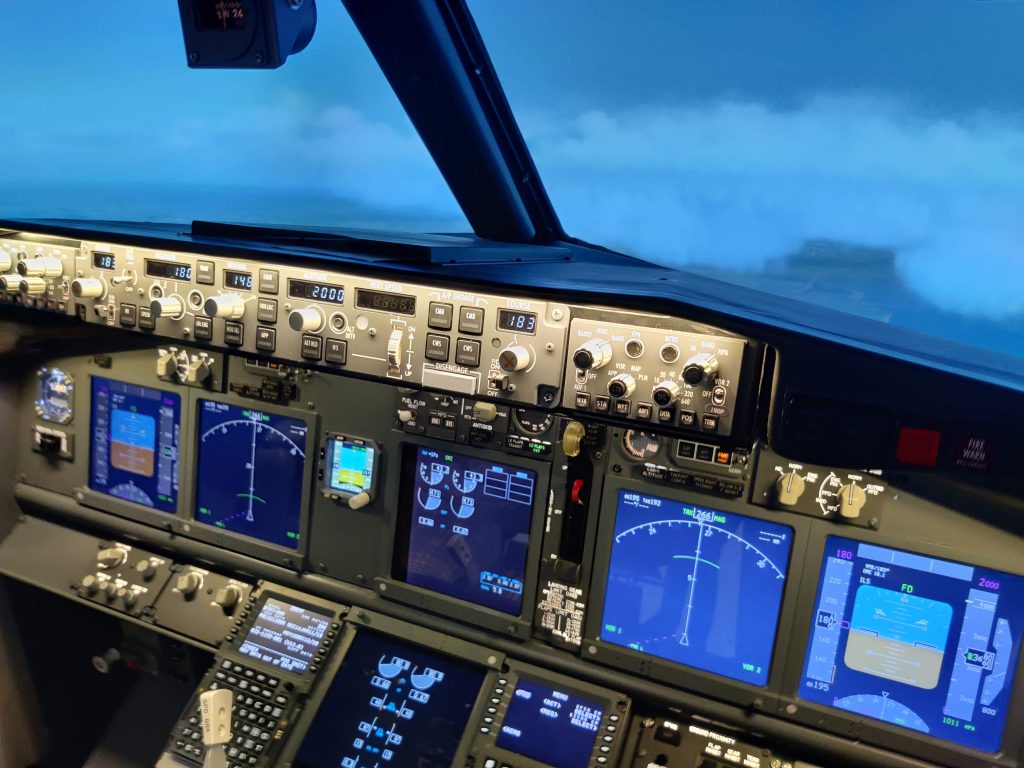 SimFlying's Boeing 737NG-simulator
Our flight simulator is developed in-house and features many original components. No effort has been spared to get the best flight model, which we've crosschecked with Boeing's datamodels. Though the simulator is not certified (this would make the costs roughly double), it's accuracy is comparable to a EASA FTD1-simulator.
It is very suitable as a trainer for purposes such as MCC, CRM, SOP and as a procedure trainer in general.
Experience accross the industry
In the past years, we've had pilots from many airlines around the world. To name a few: