Boeing 737NG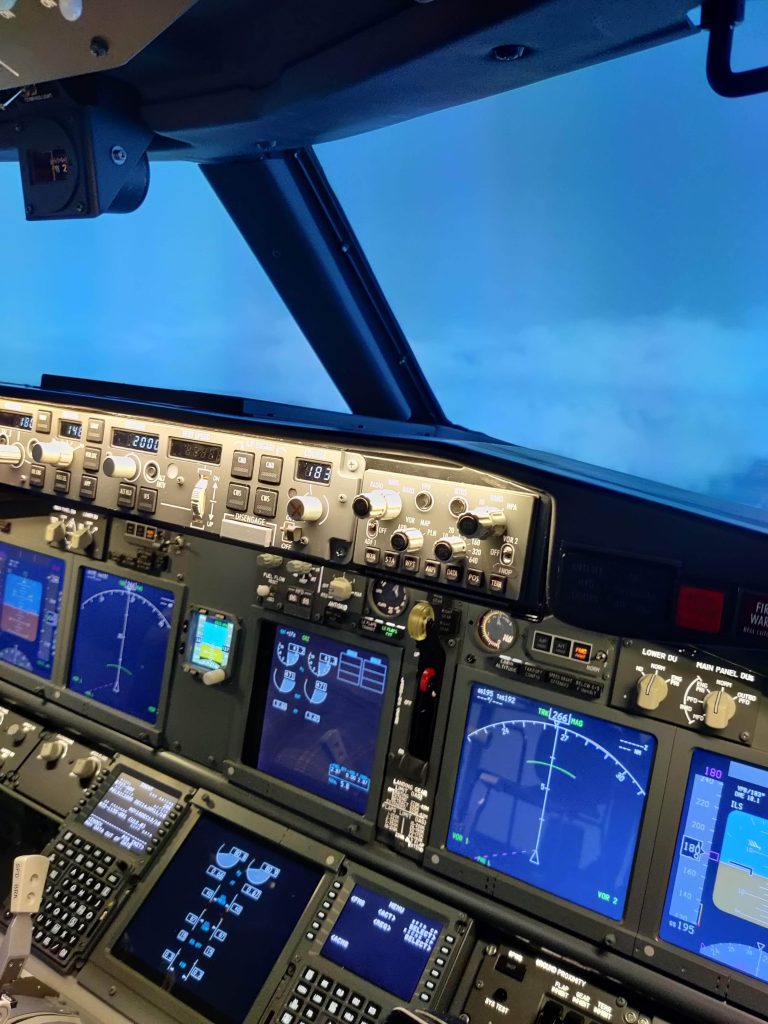 The Boeing 737 is among the most succesfull airliners ever build. In fact, you have most likely flown on a Boeing 737 on a short-to-medium haul flight. SimFlying's B737NG flightsimulator was built in house according to the highest standards of realism. It is a full-scale replica of the cockpit of a B737NG, with no effort spared. The simulator uses specially designed, professional software in order to replicate the aerodynamics and subsequent the forces on the controls as best as possible.
There are even parts that were extracted from a real (phased out) B737-airliner, such as the seats. This really adds up to the experience. All instruments, buttons, handles and so on are fully functional as per the real aircraft. Though, don't be afraid of all the bells and whistles, our instructor will explain you all the relevant areas in the cockpit. There are a total of three projectors/beamers to provide you with an all-round view outside of the cockpit. Takeoff from any airport in the world you like and touch down on, again, whatever airport you wish.
Do you want to experience our flight simulator? Then book your flight with us and you'll get to fly the Boeing yourself!